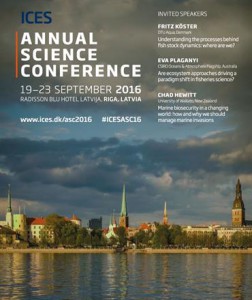 The scientific programme for the ICES 2016 ASC (Riga, Latvia from 19-23 September) has been published.
Call for abstracts to Session G:  "The inshore challenge: management of recreational and commercial fisheries accounting for social benefits, economic value, and biological sustainability". A full description of the session is available on the ICES website: http://www.ices.dk/news-and-events/asc/ASC2016/Pages/Theme-session-G.aspx.
They would like to receive abstracts on all aspects of inshore fisheries, so it would be great if you could submit your work – the deadline submission is the 30 April.