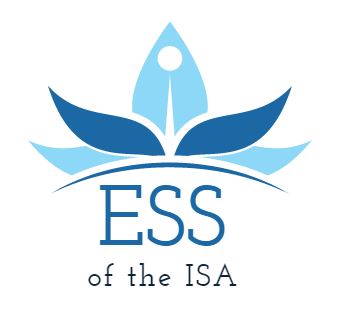 The ESS 2020 Distinguished Scholar Award
The 2020 Distinguished Scholar Award is Professor
Matthew Paterson (Manchester University)
. This award recognizes outstanding scholars whose long history of excellent research and teaching has had substantial impact on fields associated with international relations and environmental issues.
Matthew Paterson's scholarship, its breadth, depth, and quality, is simply remarkable. For over 25 years Mat has been at the forefront of the study of global environmental politics, exploring and making significant advances in areas of the global governance, political economy, and cultural politics of climate change and sustainability. Mat also exemplifies the identity of the teacher-scholar who cares deeply about pedagogy and mentoring students. He brings the same passion and curiosity to the classroom as he does to his research and he fosters wonderful relationships with his graduate students and postdocs, often publishing with them and treats them as true colleagues.
Finally, Mat is a wonderful citizen for the ESS and scholarly community. He served as co-editor of Global Environmental Politics and remains a board member and crucial support for this flagship journal. He also served with distinction as an author for the IPCC and is a regular commentator on environmental issues for audiences beyond the academy.
Please join us at a roundtable and subsequent reception to celebrate Mat's contribution to the field at ISA 2020 in Honolulu (March 25-28, exact details TBA), and in congratulating our latest distinguished scholar!