Journal articles by members!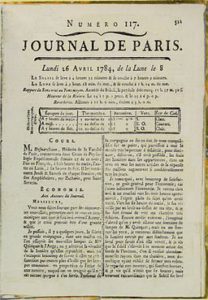 The following is a list of Journal Articles, Special Edited Journal Issues, Reports, and Book Chapters by members of ESS of ISA since the last newsletter!
Asayama, S., Sugiyama, M., Ishii, A., & Kosugi, T. (2019). Beyond solutionist science for the Anthropocene: To navigate the contentious atmosphere of solar geoengineering. Anthropocene Review, 1:6.
Baysal, B., & Karakas, U. (2017). Climate change and security: Different perceptions, different approaches. Uluslararasiler/International Relations, 14(54), 21-44.
Beiser-McGrath, L., & Bernauer, T. (2019). Commitment-failures are unlikely to undermine public support for the Paris Agreement. Nature Climate Change, 9, 248-252.
Bernauer, T., Mohrenberg, S., & Koubi, V. (2019). Do citizens evaluate international cooperation based on information about procedural and outcome quality? Review of International Organizations. Online First, 1-25.
Bolognesi, T., Gerlak, A.K., & Giuliani, G. (2018). Explaining and measuring social-ecological pathways: The case of global changes and water security. Sustainability, 10(12), 4378. 1-21.
Calmfors, L., Hassler, J., Nasiritousi, N., Bäckstrand, K., Silbye, F., Sörensen, P. B., … & Hoel, M. (2019). Nordic economic policy review 2019: Climate policies in the Nordics. Copenhagen, Denmark: Nordisk Ministerrad.
Dalby, S. (2019). Environmental in/security. In D. Richardson, N. Castree, M.F. Goodrich, A. Kobayashi, W. Liu, & R.A. Marston (Eds.), The international encyclopedia of geography: People, the earth, environment, and technology. Oxford, UK: Wiley Blackwell.
Dalby, S. (2019). Canadian geopolitical culture: Climate change and sustainability. The Canadian Geographer, 63(1), 100-111.
Gerlak, A.K., Baer, M., & Lopes, P. (2018). Taking stock of the human right to water. International Journal of Water Governance, 6, 108-134.
Gerlak, A.K., & Greene, C. (2019). Interrogating vulnerability in the global framework for climate services. Climatic Change. Online First, 1-6.
Gerlak, A.K., Saguier, M., Mills-Novoa, M., Fearnside, P.M., & Albrecht, T.  (2019). Dams, Chinese investments, and EIAs: A race to the bottom in South America? Ambio, Online First, 1-9.
Goyal, N., Karra, M., & Canning D. (2019). Early-life exposure to ambient fine particulate air pollution and infant mortality: pooled evidence from 43 low- and middle-income countries. International Journal of Epidemiology. Online First, 1-17.
Goyal, N., Howlett, M., & Chindarkar N. (2019). Who coupled which stream(s)? Policy entrepreneurship and innovation in the energy-water nexus in Gujarat, India. Public Administration and Development. (In press).
Hickmann, T., Widerberg, O., Lederer, M., & Pattberg, P. (2019). The United Nations Framework Convention on Climate Change Secretariat as an orchestrator in global climate policymaking. International Review of Administrative Sciences. Online First, 1-18.
Hopewell, Kristen. (2019). How rising powers create governance gaps: The case of export credit and the environment. Global Environmental Politics, 19(1), 34-52.
Hopewell, Kristen. (2019). US-China conflict in global trade governance: The new politics of agricultural subsidies at the WTO. Review of International Political Economy, 26(2), 207-231.
Hsueh, L. (2019). Corporations at a crossroads: How multilevel governance interactions shape participation and effort in private governance regimes. Governance. Online First, 1-46.
Kakenmaster, W. (2019). Articulating resistance: Agonism, radical democracy and climate change activism. Millennium: Journal of International Studies. Online First, 1-25.
Nasiritousi, N. 2019. NGOs and the Environment. In Davies, T. (ed), Routledge Handbook of NGOs and International Relations. London, UK: Routledge.
Ostovar, A.L. (2019). Investing upstream: Watershed protection in Piura, Peru. Environmental Science and Policy, 96, 9-17.
Pacheco-Vega, R. (2019). (Re)theorizing the politics of bottled water: Water insecurity in the context of weak regulatory regimes. Water, 11(4), 638-654.
Toivanen, T., & Kröger, M. (2018). The role of debt, death and dispossession in world-ecological transformations: Swidden commons and tar capitalism in nineteenth-century Finland. The Journal of Peasant Studies. Online First, 1-21.
Saguier, M. (2018). Transboundary water governance in South America. In P. Riggirozzi & C, Wylde (Eds.), Handbook of South American Governance. London/New York:Â Routledge.
Saguier, M. & Ghiotto, L. (2018). Las Empresas Transnacionales: un punto de encuentro para la economi­a poli­tica internacional de America Latina (Transnational corporations: A meeting point for the international political economy of Latin America). Revista Desafi­os, 30(2), 159-190.
Staddon, C., Ward, S., De Vito, L., Zuniga-Teran, A., Gerlak, A.K., Schoeman, Y., Hart, A., & Booth, G. (2018). Contributions of green infrastructure to enhancing urban resilience. Environment Systems and Decisions, 38(3), 330-338.
Stehle, F., Höhne, C., Hickmann, T., & Lederer, M. (2019). The effects of transnational municipal networks on urban climate politics in the Global South. In J. van der Heijden, H. Bulkeley, & C. Certom  (Eds.). Urban Climate Politics: Agency and Empowerment (pp. 210-230). Cambridge, UK: Cambridge University Press.