Winner of the 2016 Sprout Award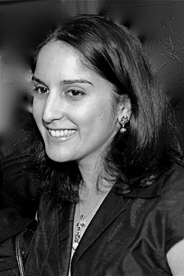 The Harold and Margaret Sprout award is bestowed annually for a book that "makes a contribution to theory and interdisciplinarity, shows rigor and coherence in research and writing, and offers accessibility and practical relevance."
While we had an embarrassment of riches this year in terms of worthy books to consider, the Committee was particularly impressed by Post-Treaty Politics (published by MIT Press) by American University professor Sikinna Jinnah.
The book, which focuses on how treaty secretariats contribute to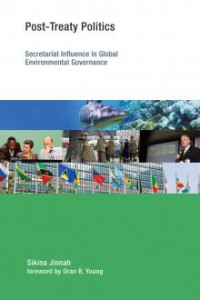 regime overlap management, utilized a series of case-studies to examine the influence and skills utilized by treaty bureaucracies to navigate the increasingly byzantine thicket of overlapping treaties that affect the environment.
We were particularly impressed with her melding of theory with empirical evidence, including document analysis, interviews, and participant observation. We also thought that the book's insights on state preferences had relevance beyond the issue of reconciling treaty obligations. Finally, we found the book to be likely accessible to both scholars in our field and those working in the trenches of environmental policymaking.
The committee would also like to recognize Jennifer Hadden: Networks in Contention (published by Cambridge University Press) and Grame Auld: Constructing Private Governance: The Rise and Evolution of Forest, Coffee, and Fisheries Certification (published by Yale University Press) as honorable mentions for extremely strong works of scholarship