ESS Distinguished Scholar Award 2016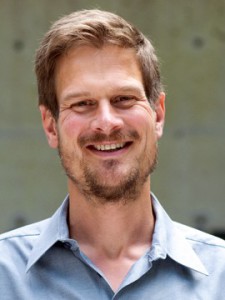 The International Studies Association is proud to announce that Peter Dauvergne, Professor of International Relations at the University of British Columbia (UBC) and founding and former editor of the journal Global Environmental Politics has been named the 2016 recipient of the Environmental Studies Section (ESS) Distinguished Scholar Award.
Dauvergne is a seminal scholar of global environmental politics who has sought to unpack the unseen and complex political and economic forces that link global markets, civil society and international actors with global environmental change. Through his 13 books and over 80 peer-reviewed articles—covering subjects from eco-consumerism and deforestation to patronage networks, corporatization and the dynamics of social protest—Dauvergne has shaped the study and teaching of global environmental politics at the intersection of international relations and environmental studies.
Dauvergne is recognized as an extraordinary, generous mentor to junior faculty and graduate students and an expert facilitator of high quality, interdisciplinary research. Through keen questioning, an emphasis on accessible, high quality writing and argumentation, and his encouragement of compelling, normatively grounded 'big' questions, he has helped launch and guide the careers of a number of established and emerging scholars.While serving as Director of the Liu Institute for Global Issues at UBC (2009-2014) he also spearheaded the award-winning Liu Scholar Program, bringing together exceptional PhD students from across the university for interdisciplinary learning and innovative research opportunities.
Dauvergne's administrative work is further testimony to his commitment to the issues he studies. He has contributed to furthering integrative environmental practices at UBC as Senior Advisor to the President with a focus on sustainability and strategic planning (2008-2009), Associate Dean for Strategic Initiatives and Development in the Faculty of Arts (2006-2008), and Director of the Environment Program at the Liu Institute (2003-2005).
While he still has many years of research ahead of him—and will no doubt continue to push the boundaries of the field while engaging with the political economy of complex environmental issues—his contributions have already left an indelible mark on the discipline. We hope that you will join us in recognizing and celebrating, Dauvergne's contribution to our community by attending the panel and reception that will be held in his honour at the International Studies Association Annual Meeting in March 2016 in Atlanta.