UNAI-ISA Forum on the conservation and sustainable use of marine biological diversity of areas beyond national jurisdiction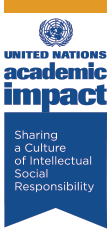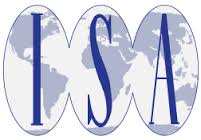 UNAI-ISA Forum on the conservation and sustainable use of marine biological diversity of areas beyond national jurisdiction
On February 28th, the International Studies Association and United Nations Academic Impact will sponsor a UNAI-ISA Forum on the conservation and sustainable use of marine biological diversity of areas beyond national jurisdiction. This event will be an open, Chatham House Rules-style discussion between ISA members and UN personnel on the law of the sea and biological diversity. It will take place at 10am – Noon at the United Nations Building. Audience participation and discussion is welcome, in an informal setting.
Confirmed participants are:
Swadesh Rana Senior Fellow, World Policy Institute. Former Chief, Conventional Arms Branch, United Nations.
Charlotte Salpin, Legal Officer, Division for Ocean Affairs and the Law of the Sea.
Rachel Tiller SINTEF Ocean
Áslaug Ásgeirsdóttir  Professor, Department of Politics, Bates College
Dr. Elizabeth Nyman Assistant Professor of Political Science and, Coordinator, Maritime Studies Program, Texas A&M University at Galveston
Other UN participants will be there as well.
To join us, please send your name by Wednesday, February 22 to Antje Kristin Watermannwatermann@un.org,  or Vikas Sharma sharmav@un.org, with "ISA-UNAI Forum Confirmation" in the subject line. For those without a United Nations pass, please be at the Visitor's Entrance to the United Nations at 9.30 am on February 28. The Visitor's Entrance is on the east side of First Avenue between 45 and 46 Streets. Please have a photo ID with you.
For questions, please contact Dr. Joel E. Oestreich, jeo25@drexel.edu.